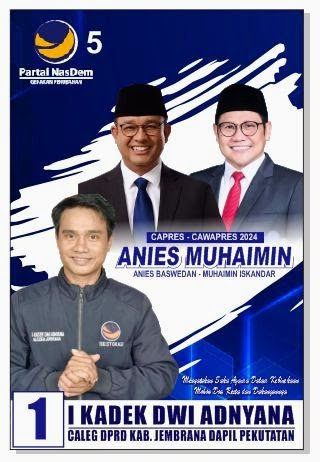 Surya Dewata
Labuan Bajo, October 15 2022
Following the completion of the Truly Timeless Plataran Wedding
Roadshow at Enam Langit by Plataran – Magelang on August 06, 2022, Plataran Bromo on September 17,
2022, and Plataran Canggu Bali on October 01, 2022 – Plataran resumed the wedding roadshow at
Plataran Komodo Resort & Spa on Saturday, October 15, 2022, from 15.30 to 19.30 local time.
Located at the island that is particularly notable as the habitat of the Komodo dragon, the largest living lizard on Earth, Plataran Komodo Resort & Spa is a tropical beachside paradise for individuals with an adventurous spirit and is a true luxury Labuan Bajo resort in tropical paradise, tucked away in a small cove on Waecicu Beach on the island of Flores.
A million miles away from the daily hustle and bustle, luxuriate in the privacy of intimate yet spacious
villa abodes that are a charming blend of luxurious comfort and traditional Indonesian wooden house
style.
Dine beside the ocean waves, on the beach, or on the jetty – all under the Flores sun or beneath a romantic canopy of stars. Explore the amazing marine life in the surrounding waters, or hop aboard one of
the Plataran private cruises for unforgettable island-hopping excursions and the chance to see the fabled Komodo dragons up close.
The "Lovers at Sundown" event in Plataran Komodo was designed in conjunction with major wedding
retailers such as Weddingku and Bridestory, as well as top photographers such as Sweet Escape.
Among the event vendors at Plataran Komodo is the TMCC Sound System. This event was also attended
by various wedding merchants, as well as some of Jakarta's finest wedding photography vendors and
journalists.
The event began with a photoshoot session at numerous sites throughout the Plataran Komodo
area against a magnificent and breathtaking backdrop. In this sequence of events, there was also a simulated Holy Matrimony ceremony, three wedding venue presentations, and a live DJ set performance to keep up with the ambience.
Plataran Komodo can accommodate breathtaking settings such as Atlantis on The Rock, a fantastic
location for couples to exchange love vows on the beach, or a private jetty setting with an orange sunset
magnificently painting the sky. Knit a new beginning of joy onboard Plataran Private Cruises; Phinisi Malayeka, and may it encourage wedding clients to treasure their celebration in truly timeless
surroundings.
"Plataran Indonesia believes that every couple wants the most beautiful wedding, both in terms of venue, food, and atmosphere. Therefore, we always strive to create a wedding that suits every
couple's dreams. By choosing the most exotic wedding destinations in Indonesia, whether in the mountains, oceans, nature, or historical buildings, Plataran's personalized service makes every wedding timeless and has its impression and story," said Dewi Makes, Founder of Plataran Indonesia.
PlataranKomodo #PlataranResorts
TrueIndonesianEcotourismIcon #HospitalityWithImpact #TruePlataran #TrulyTimeless
WeddingRoadshow #LoversatSundown
ABOUT PLATARAN – TRUE INDONESIAN ICON
Founded in 2009, Plataran is an exotic Indonesian company with a vision "For Indonesia and Indonesians". Plataran is an integrated hospitality group that encompasses various facets of tourism, including hotels, resorts, cruises, spas, restaurants, event venues, and nature development areas.
Plataran properties are dotted throughout many heavenly locations throughout the Indonesian archipelago; the
word "Plataran" itself means "God's favorite courtyard". As a True Indonesian Ecotourism Icon, Plataran
is built around three pillars that remain central to all aspects of its operations: Nature, Community, and
Culture. Plataran strives to embody Hospitality with Impact as a business model – where contributions and
positive impact towards nature, community, and culture are not a temporary gimmick but rather planted as the DNA of the brand from its inception.
For more information relating to this press release, and for high-resolution photographs, please contact:
Wiwin Septriani
Cluster Marketing Communication Executive (East) – Hotels, Resorts, and Cruises
marcomm.east@plataran.com
Hariman Halim
Corporate Marketing Communication Manager – Hotels, Resorts, and Cruises
marcommanager.hrc@plataran.com
PLATARAN HEAD OFFICE
Address
Jl. Brawijaya Raya No. 4, Kebayoran Baru
Jakarta Selatan, Indonesia
Phone +62 21 7221 740
Email info.desk@plataran.com Website www.plataran.com
N KOMODO RESORT & SPA
Address
Jalan Pengubugan Banjar
Labuan Bajo, Komodo, West Manggarai Regency, East Nusa Tenggara 86757
Phone 0811-3900-2121
Instagram pl.komodoisland
Video Plataran True Indonesian Ecotourism Icon:
https://www.youtube.com/watch?v=PiSIrticNlo